Report Your Blue Crab Tags Here
If you have recaptured a tagged blue crab please see the information below.
There is a $5 or $50  reward for every reported tag.
Thank you for your participation in the Smithsonian Environmental Research Center's blue crab research program. Our blue crab tracking studies focus on understanding habitat use and crab migrations, as well as better understanding fishery dynamics. To learn more about SERC's blue crab research, visit our Blue Crab Ecology website and follow our crab tracking updates at the Blue Crab Blog
Our blue crab tags consist of 1"x 2" hard pink or white plastic disks attached to the back of the crab with stainless steel wire wound around the spines. High-reward tags ($50) are marked accordingly on both sides of the tag.​ Please call Robert Aguilar (443 482-2436) or Matt Ogburn (443 482-2203) for further information.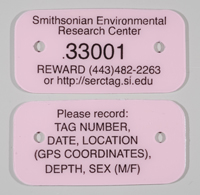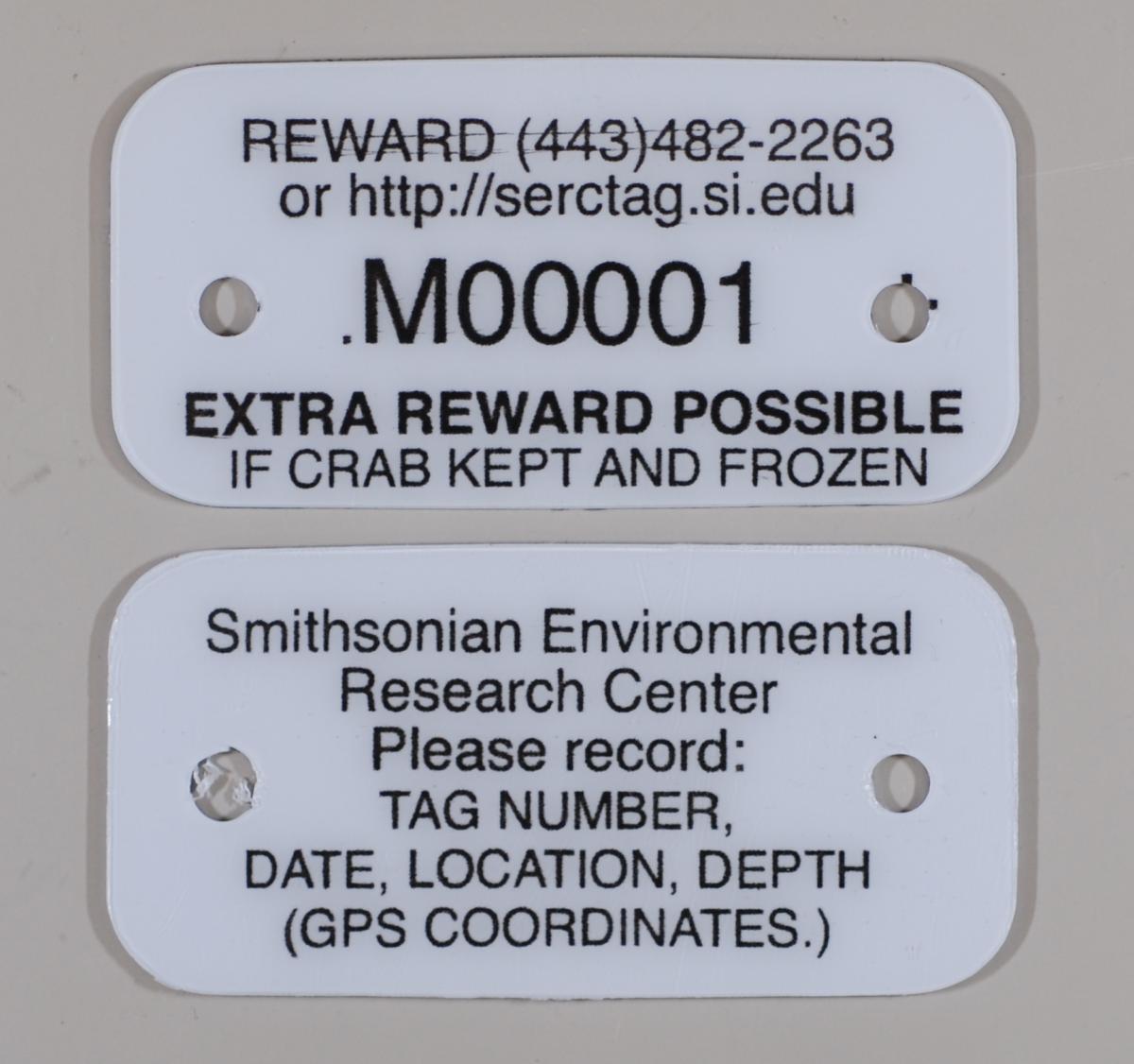 For crabs tagged with white tags, an extra $10 per crab reward is possible if the whole crabs are returned to us. At present, we are only interested in obtaining frozen specimen crabs (with white tags) that are caught after August 2015. Please report the recapture of white tagged crabs via this webform or by phone even if you don't return the tagged crab. Also, please remember that recreational crabbers are not allowed to keep mature female blue crabs even if they are tagged.